Independent Property Management
Fixing Problems, Building Trust
Amid our busy lives, our homes often suffer from everyday wear and tear. Handyman professionals offer much-needed solutions and peace of mind. We bring years of experience, ensuring that repairs and projects are done efficiently and correctly. By Entrusting us with your home, you are saving time and money and investing in your home's well-being. With Professional handyman services, you can enjoy your home in Huntington Beach as a place of comfort, security, and beauty without the stress of endless repairs.
We provide a number of different handyman services in Huntington Beach, CA, as well as near by cities including, Costa Mesa, Santa Ana, Anaheim, and Irvine. If you don't see a service you need listed on this page, give us a call and we'll let you know if we can help.
Local Repairs
When life gives you lemons, call us!
Are you facing home maintenance or repair issues? HB Handyman is here to assist you with various essential services.
When it comes to fixing leaky faucets, repairing broken furniture or appliances, and moving furniture, HB Handyman is your go-to independent local handyman.
We understand that life can get busy, and repairing your home on your own can be challenging. That's where we come in. HB Handyman is dedicated to serving our local area which includes: Huntington Beach, Newport Beach, Costa Mesa, Fountain Valley, and Seal Beach. We are your all-in-one home care solution. You don't have to worry about finding multiple specialists or general contractors for different tasks; we've got you covered. If you're uncertain if you need a general contractor for your project, we'd be happy to go over the specifics with you. Give us a call.
Need to fix a leak, install a new shelf, or paint a room? Delegated these odd jobs to a handyman professional so you can focus on what's more important in your life. You can count on our experience and expertise to get the job done right, saving you both time and money in the long run. Plus, with our flexible scheduling, we are happy to work around your availability.
Beyond house repairs, we also help with preventative maintenance and emergency preparation in case of natural disasters.
Our goal is to provide personalized handyman services that align with your needs and preferences. We're here to make your home safer and more comfortable for you and your family. So you can relax and enjoy your home while we care for the rest.
Explore our handyman services below:
Click the services below to learn more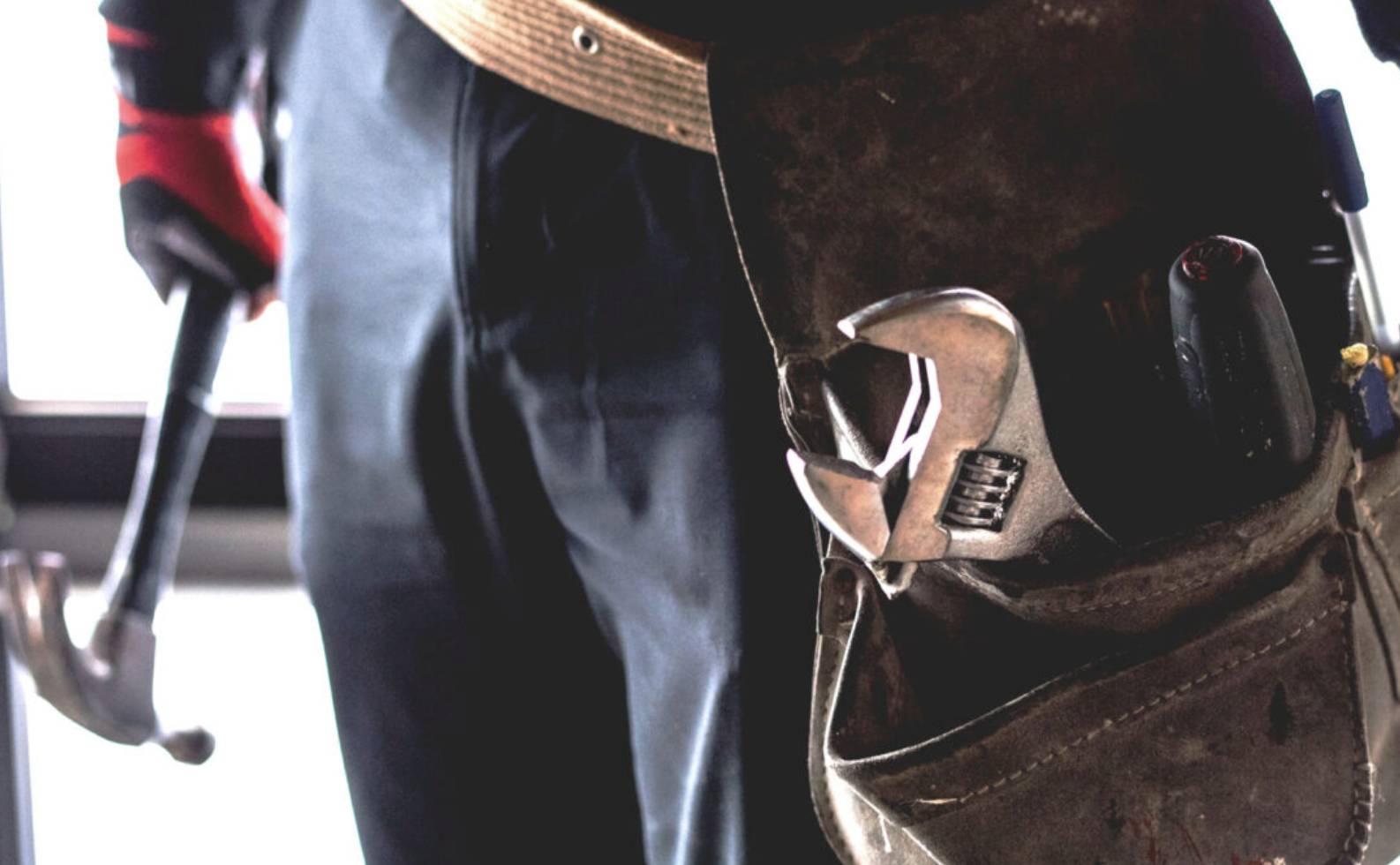 Whether it's big or small, hidden or in plain sight repairs and maintenance projects, HB Handyman Service is the trusted source homeowners call when they need a professional handyman. Home maintenance can be exhausting and overwhelming. From window replacement to roof gutter cleaning, or even mounting a TV on the wall, we'll help you out and ensure the job is done right and at an affordable price. Some typical home maintenance projects we're trusted in are listed below. Keep in mind that just because you don't see a particular service on this page doesn't mean we can't help you out.
Bathroom Repairs
The bathroom gets a lot of wear and tear. We install new shower doors, replace broken tiles, stop a leaky toilet, repair a faucet. Thankfully, our experienced handymen can do it all. Here are just a few of the common bathroom services we handle on a regular basis:
Faucet Repair
Fixture Installation
Shower Door Repair & Installation
Tile & Grout Repair
Patching Drywall
Attic Maintenance
Often overlooked because it's out of sight, your attic can require some maintenance or even improvements. It may be necessary to feed wires and cables for electrical work or to provide cable access to each room. Common handyman attic services include installing insulation, drywall, and flooring to improve energy efficiency and storage space.
Garage Maintenance & Junk Removal
Cluttered garage? You're not alone. Nearly half of homeowners in America have agreed that the garage is the most disorganized area of their house. We can help haul away unused junk that you'd like to get rid of. We also install drywall, lighting, and provide garage door servicing.
Kitchen
The kitchen is the heart of the home. It no doubt gets a lot of use and abuse. Whether you have a broken cabinet drawer or a chipped tile backsplash, our dependable home improvement professionals have the tools and the experience to repair your kitchen to chef-worthy condition.
Outdoor Home Repairs
Seasonal maintenance is necessary to keep up the appearance of your home. From power washing to fence repairs, we can keep the outside of your home looking fresh. Here's a list of some common outdoor maintenance jobs we are asked to handle.
Deck Maintenance
Fence Repair
Storm Door Installation
Weather Stripping
Stucco Repair
Gutter Cleaning
Power Washing Services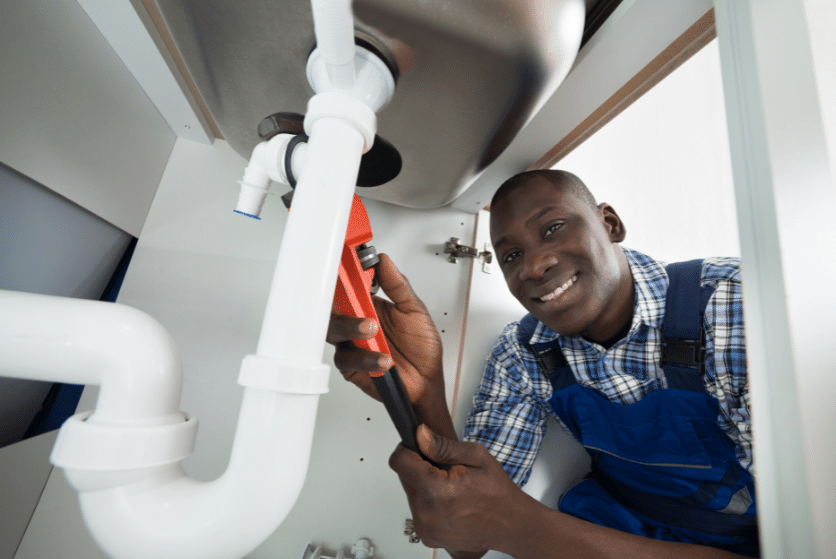 We can quickly handle common plumbing maintenance issues whatever you require, from leaking or broken faucets to tubs and toilets. We'll have the expertise required to complete the work to the highest possible standard. You can expect a simple, straightforward, and stress-free experience.
Drain Service & Leaks
Do you frequently experience backups in the drains in your home? Over time, hair, dirt, and other debris can clog your drains. It could also be a number of exterior problems such as tree and shrub roots or other foreign objects damaging your drainage system. Without using harmful toxic drain cleaners, we use environmentally safe products and techniques to clear your drains. Pipes are usually overlooked and taken for granted. It actually is important to regularly clean pipes and drains, whether you do it yourself or have a professional do it. If you go the professional route, we're here to help! Look out for some new content we'll be putting out soon on this website about DIY drain cleaning and leak repair!
Water Heater
Such an important part of any household! If you're having water heater problems or you think you need a completely new water heater, give us a call and we'll either troubleshoot the problem or remove and replace it for you. Every home needs to have access to hot water. Whether it's tank or tankless, we can help you fix the issue. We'll also help you choose the right water heater that meets your exact needs and help save on the energy bill.
Bathroom & Kitchen
The bathroom and kitchen get a lot of wear and tear! It's typically the most common place for leaks and other issues. Faucets, tub & shower valves, sinks, tubs, toilets and toilet seats. Whatever it is, we can fix or replace it. We also provide garbage disposal, dishwasher, and washer & dryer fixes, removals, and replacements. Or if you just need a hand installing a new toilet or other bathroom & kitchen accessories, we'll give you a hand and make sure the job is done right. Common services are listed below.
Leaking toilets and leaking faucets
Installing toilets, flanges and wax rings
Supply line installation or replacement
Adding new mixer valves in showers
Moving drains and supply lines
Installing and repairing shower heads and steam showers
Repairing vent pipes and drain systems
Installing washing machine hookups
Toilet Installation or Replacement
Tub/Shower Installation or Replacement
Vanity Installation or Replacement
Faucet Installation or Replacement
Supply Line Repairs & Re-Routs
We can assist with a wide variety of plumbing-related installations, repairs, and maintenance procedures. We're more than happy to help if you're in need of new or replacement angle stops, spigot replacement, or your water main ball valve requires professional evaluation.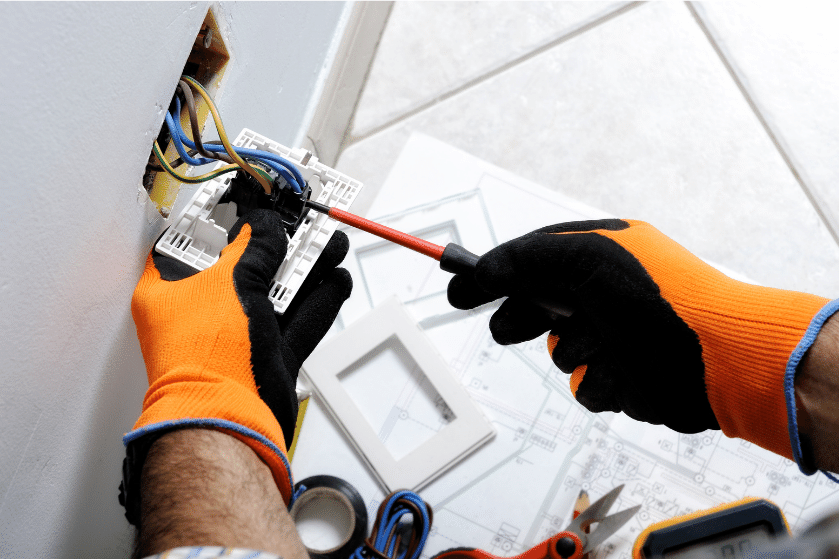 Electrical repairs or upgrades should never be attempted by yourself. It's always a good idea to at least have professional consultation or help when doing electrical work in your home. Whether it's installing light fixtures, "smart home" upgrades, circuit installations, or electrical panel upgrades/repairs. Our electrical handyman services cover large and small jobs. We'll even check your smoke and carbon monoxide detectors and fix any electrical fire hazards such as frayed wires and broken surge protectors.
Lighting, Dimmers, Ceiling Fans, Motion Detectors
A well lit home makes such a huge difference! Dimmers are a very popular home improvement item for many Orange County homes. Not only do light dimmers help save electricity and extend the life of your light bulbs, they look amazing too! We install or fix interior and exterior lighting, motion detectors, and ceiling fans, which can be difficult to do by yourself, especially for the elderly or disabled. We're always eager to give a helping hand. Whether you just need to replace a lightbulb or install new lighting, we're here to help.
Smoke & Carbon Monoxide Detectors
Replace, relocate, install hardwired and battery operated smoke and carbon monoxide detectors. We'll make sure they are in the right places for your family's safety and so that it meets California code. This is helpful if your home needs to go through a house inspection. We'd be happy to give your home a walk through beforehand to ensure it passes the home inspection.
Power Outlet Relocation & Repairs
Power outlets may break or fry due to age or other reasons. You may need to replace the plug outlet. This requires shutting off the power. At times it may be necessary to relocate or add another power outlet to another room. TV wall mounting is a great example of this. We can make sure the TV is mounted securely and hide the TV cables so that it looks clean and organized.
Leaking toilets and leaking faucets
Installing toilets, flanges and wax rings
Supply line installation or replacement
Adding new mixer valves in showers
Moving drains and supply lines
Installing and repairing shower heads and steam showers
Repairing vent pipes and drain systems
Installing washing machine hookups
Toilet Installation or Replacement
Tub/Shower Installation or Replacement
Vanity Installation or Replacement
Faucet Installation or Replacement
Clutter and disorganized spaces can be pretty overwhelming. As a handyman professional, I'm here to help you clear the clutter and make your space enjoyable.
I'll help you assess the mess, efficiently remove the stuff you don't need, and make sure it's disposed of responsibly. You'll be amazed at how quickly we can transform your space, creating a more relaxed environment.
So, whether it's your room, your new apartment, or any other space that's giving you a headache, don't worry – I've got your back. Let's work together to make your living space more comfortable and clutter-free.
Assessment
We assess the cluttered area, working with the client to identify items that need to be removed. The best approach for removal depends on the type of items and their size.
Efficient Removal
Once the assessment is complete, we remove the identified clutter. This involves dismantling large items when necessary. We handle the physical labor so that you don't have to.
Responsible Disposal
HB Handyman is committed to eco-friendly practices, making sure that items are disposed of in an environmentally conscious manner. This involves recycling, donating usable items, or disposing of materials properly to minimize environmental impact.
Space Transformation
As clutter is removed, you'll be amazed by the transformation. What was once a cluttered and disorganized area is now fresh and open.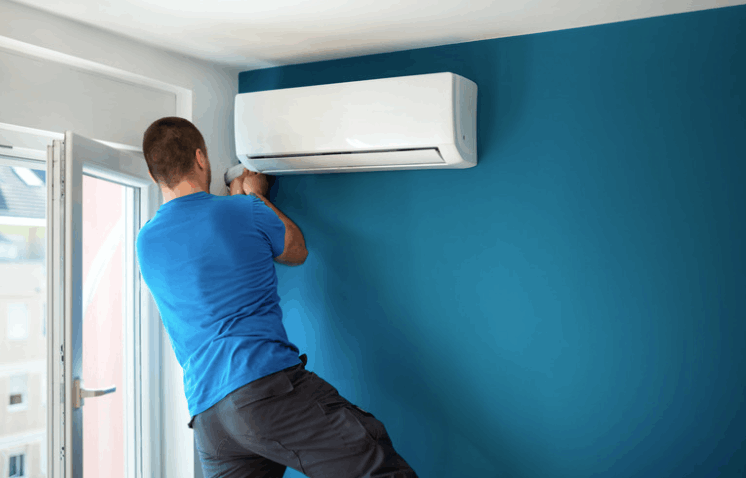 Our handyman appliance installation and repair services encompass a comprehensive suite of tasks designed to make your life easier. When it comes to installation, we follow manufacturer guidelines and instructions closely. This includes kitchen appliances, washing machines, and ceiling fans. On the repair front, we diagnose and address issues when dealing with electrical or gas appliances. We also troubleshoot common appliance problems, from leaks to unusual noises, and can offer preventive maintenance to extend your appliances' lifespan. 
Appliance Installation & Repairs
Appliance Installation
When installing new appliances, you can count on me to carefully follow the manufacturer's instructions, ensuring everything is set up securely and efficiently. I pay close attention to details, so not only will your appliance work flawlessly, but it will also fit seamlessly into your living space.
Appliance Repairs
f your appliance is making weird noises or isn't working right, please don't worry about a thing. We turn chaos into comfort. As your local handyman, I have the skills and tools to diagnose and repair issues. Safety is my priority during repairs with electrical or gas connections. 
Troubleshooting
Whether it's leaks, strange noises, or general troubleshooting, I'm here to find solutions. I can also provide tips on preventive maintenance to keep your appliances running smoothly.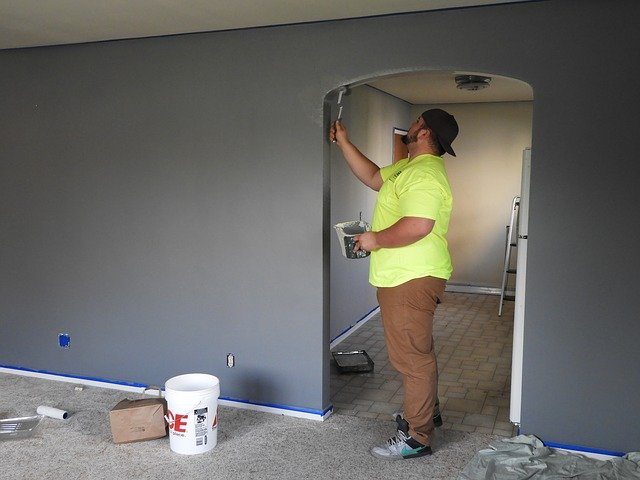 Our painting services offer an incredible opportunity to revamp your home, increase your home's value, and create a stylish environment that fits your personality. Transform your home or business with a fresh and vibrant look. It's not just about adding color; it's about creating the right atmosphere to make your house a home. If you're considering a painting project but feel overwhelmed, you're in the right place. Check out our blogs for helpful DIY tips if you'd like to tackle your next painting project independently.
Painting: Interior & Exterior
Interior Painting
Revive living spaces. Say goodbye to dull, outdated colors. Transform any room, making it feel fresh and inviting.
Personalized color Schemes. We offer color consultations to help you choose the perfect shades. We'll discuss your preferences, understand your vision, and consider your existing decor to ensure everything looks right.
Specialty Finishes
We can add unique touches to your house from textured walls to decorative finishes.
We also do popcorn ceiling removal, drywall patches, and door painting as well.
Exterior Painting
Drywall Patches