Huntington Beach Handyman
Professional and affordable local handyman and home improvement company that helps you with your growing to-do list. Serving locally in Huntington Beach, CA, HB Handyman Service provides a variety of home improvement services including: rain gutter repair, drywall damage, painting, floor installation, and junk removal. Call us today for a free quote!
Dependable
We believe in putting the customer first. Our goal is to make sure your home improvement needs are met.
A One-Stop Shop
We get the job done right the first time around and we're dedicated to providing excellent customer service
Budget Friendly
We won't gouge your wallet. We work with you to meet your needs without sacrificing our high quality work.
Professional Handyman Service, Huntington Beach
HB Handyman Service serves locally in Huntington Beach and other cities in Orange County such as Costa Mesa, Newport Beach, Santa Ana, Anaheim, and more. We offer unique, high quality, professional, affordable services, which covers a wide range of remodeling, home repair, and home improvement services for exterior and interior of your home. Regardless of the size of your home, maintaining it can be a struggle. We're here to help. By analyzing your home and project needs first, communicating every detail with you as we go, and completing the project in a timely manner, our goal is to ensure that the job is done right the first time. We have a high standard of work ethic without sacrificing high quality work and remaining cost effective for the homeowner. 
Our focus is making sure your needs are met at an affordable price without sacrificing our high quality work standards. Hiring a local handyman can be intimidating. But not all house repairs or remodeling projects need to be time-consuming or expensive. The best way to keep your home working properly is to take care of smaller problems as they come, as many smaller problems become much larger problems in the future. Whatever the problem may be, whether it's paint touch up, deck repair, tile installation, plumbing, window repair, you name it, small jobs or large home construction projects, give HB Handyman Service a call and we'll walk you through what you need to do. We don't sell you on things you don't need. We are happy to provide you a free estimate, just give us a call. When you put your trust in us, we want you to be happy you did. 
Huntington Beach Handyman is closely monitoring COVID-19 (coronavirus) and its impact in our community. Our highest priority during these times is the health and safety of our customers. We take the necessary preventive measures to limit the spread and impact of COVID-19. Our day-to-day operations are in line with the guidance set by the U.S. Federal Government, Centers for Disease Control (CDC) and other health agencies, including:
Cleaning hands with soap often, for at least 20 seconds.

Using an alcohol-based hand sanitizer when soap and water are not available.

Keeping the recommended 6 feet from people.

Cleaning frequently touched surfaces.

Covering cough or sneeze with a tissue, then throwing tissue in the trash.

Staying home when sick.
Home Maintenance
The little things add up. That's why regular maintenance in and around the home is especially important. From replacing grout in the bathroom to installing a fan in the attic, let us tackle the small and large projects on your list.
Plumbing
We can quickly handle common plumbing maintenance issues whatever you require, from leaking or broken faucets to tubs, toilets, and water heaters. We have the expertise required to complete the work to the highest possible standard.
Electrical
Our electrical services can help you with a wide variety of issues. Troubleshooting, connecting up new areas, plug socket installation and removal, fitting commercial appliances, smoke alarms, lighting and much, much more.
Junk Removal
Our services extend to demolition of interior walls, old cabinets, long-dead jacuzzis, decks, patio covers & more. Many customers dream of a cleaner yard but hate to imagine dealing with all of the garbage, debris, & junk. We'll take care of it for you.
Installation
Flooring, Vanities, Cabinets, Doors & more. Our home improvement professionals can install household fixtures, floors, windows, doors, countertops, crown molding and more. Whatever you need installed in your home.
Painting
If you need a few walls freshened up, or you're planning an interior makeover, A fresh coat of paint can breathe life into any room, exterior or piece of furniture. indoor or outdoor paint jobs, our experienced team knows what makes a great paint job.
Carpentry
Huntington Beach Handyman will create both interior and exterior designs that enhance any environment. For quality craftsmanship and work with integrity. Fireplace mantels, cabinets, bookcases, wooden countertops and more.
Window Repair
Windows are the eyes of your home. They also play a major role in your home's energy efficiency along with lighting and security. We can install and replace any type of windows such as skylights, insulated windows, and bay windows.
Gate & Fence
Fencing around your home keeps your children and pets safe while also marking your property lines and increasing your home's overall value. From termite damage to rust, we know how to repair or replace without breaking your bank.
Get A Free Consultation & Estimate
Please fill out form below or call for faster response time. We're happy to answer any questions you have.
Choosing the right handyman
If you're a homeowner, sooner or later you'll run into some broken windows, damaged drywall, plumbing issues, and other typical home maintenance issues. A cost effective and quick fix for this problem is hiring a cheap handyman… but don't just hire the cheapest guys for handyman work. It's important to do a bit of research on your choice of handyman services in your area. 
When searching for local handyman services, keep in mind a few things before beginning a project with them. Whether it's a big or small home construction job, good experience, work ethic, and qualifications matter a great deal in this industry. A trustworthy handyman will come recommended, perform high-quality work at fair prices, and of course, come with deep respect for you and your home.
It's understandable, especially during these times, that cost is a major factor. But it's important to do extensive research on the services required before choosing the handyman with a low hourly rate. A little bit of research on the home project can go a long way and can prevent you from getting sold on additional services that are not required. Whether you hire a cheap handyman or a more pricey one, a good handyman company will always have good communication with you and have multiple options for you to choose from. Huntington Beach Handyman Service comes with great respect for our customers. Our core beliefs are dependability, one-stop-shop, and offering budget friendly services that fit our customers needs. You can expect a simple, straightforward, and stress-free experience here at HB Handyman Service. Give us a call and we'll walk you through the best options.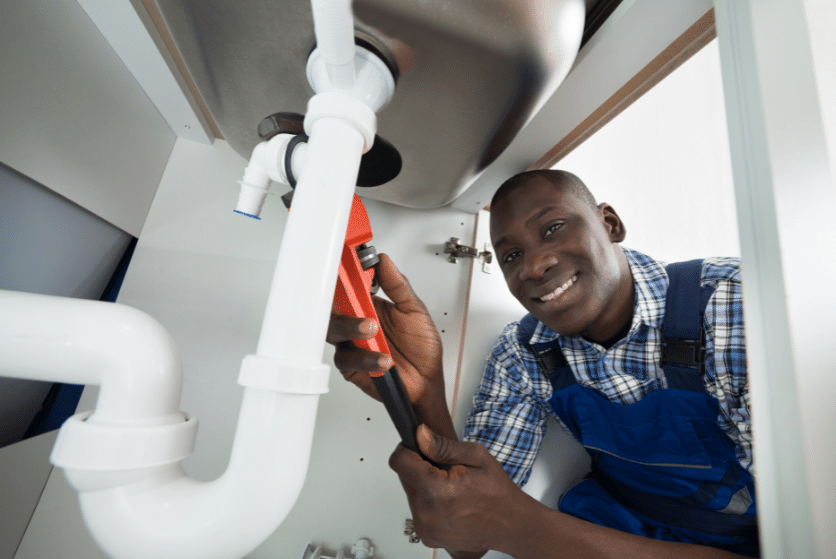 Frequently Asked Questions
What is a handyman?
A handyman is a person who's skilled in performing multiple repairs jobs for a house. They complete interior and exterior projects including plumbing repair, lighting installation, or repair and maintenance projects. A handyman doesn't specialize in a specific craft, however, they possess various trade skills. In most regions handymen are paid laborers, but the term also refers to unpaid tasks, fixer-upper projects, or DIY jobs around the home.
Handyman services hourly rate?
Typical hourly handyman rates are between $60 and $70 for independent workers. An experienced handyman will know how much time it usually takes to do a particular type of job and will charge accordingly. Most independent workers charge by the job, not by hour.
Are estimates free?
Estimates are provided over the phone and email. However for more accurate estimates, an in person visit would be prefered. There are no charges for in person estimates.
Do I need to be at the property at the time of service?
It's not necessary, it is preferred to have someone at the house that is at least 18 years old. This enables the handyman to have access to the house and if any questions arise. If you are out-of-state, a good handyman can provide you with pictures of the finished job along with the invoice.
What kind of home improvements require permits?
 Certain projects will require a permit. Home improvements you'll need to obtain a permit for are installing or repairing fencing, adding a retaining wall (structural beam/support) to your property, roofing work, or adding electrical outlets to your home. Additionally, new windows and doors, easement work, shed installation, and soil grading, are a few services necessitating a permit as well. Your handyman specialist will have extensive knowledge in this area.